We help you grow
BRANDS WE WORK WITH
Hey there!
Are you interested in launching your brand in the Finnish market? Contact us below!
Baby foods
Read more
Adorable and colourful animal figures Lion, Monkey, Elephant, Giraffe and Squirrel lead children into a world of healthy and tasty snacks. Muuti smoothies contain 100% fruit and berries without any artificial colouring, flavouring or preservatives. The handy, reclosable packages are made of a soft material easy for little fingers to hold on to.
Burgers & Buns
Read more
Vleems food is an innovative market leader in producing buns and burgers based in Holland. The Texas James products are high-quality fast food. Heat for just one minute and enjoy! The products have a high meat content; the patty in the cheeseburger is 75% beef and the sausage in the hot dog is 88% pork.
Japanese food
Read more
Saitaku offers fantastic Japanese food in the colorful red package that lights up the store shelves everyday. Offers easy and fun ways to prepare delicious sushi dishes at home. Contains all the ingredients needed to make sushi.
Moomin chocolate
Read more
Tove Jansson's lovable Moomin characters now in deliciously chocolatey form. For Moomin-lovers everywhere.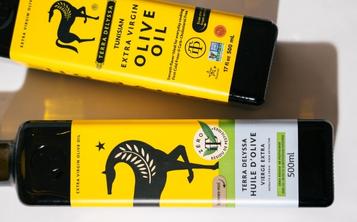 Peanut butter
Read more
Since founded over thirty years ago in Finland, Amona's peanut butter has become the favourite of many. The high-fibre spread, which is also a good source of protein, tastes delicious on a piece of bread with strawberries. Or use it to prepare a protein-rich smoothie or a mouthwatering peanut butter dip for grilled vegetables and chicken.
Pizza dough
Read more
Wewalka is a family-run company in Australia driven by a passion for good food and good living.
Wewalka knows how to make dough! Use Wewalka's tasty dough handily wrapped in baking paper to make a thin and crispy pizza with your favorite toppings. Or fold it over and bake a mouthwatering calzone. The kit contains a rich tomato sauce.
However you make it, the end result is bound to be delicious!
Interested in knowing more?
Let's book a call!
Our team at Vitaseege has a deep understanding of the Finnish market and are dedicated to your brands needs and goals.